Why You Will Love Ultimate Immunity
Probiotics work best when taken daily and consistently for a minimum of 3 months. Best results are seen at 6 months and following.


Note: Probiotics work to bring balance back to your microbiome. That means clearing out some of the harmful bacteria. As a result, you may experience temporary bloating, mild constipation, or gas during the first few days of use. This is normal and typically subsides within one week.


*These statements have not been evaluated by the Food and Drug Administration. This product is not intended to diagnose, treat, cure, or prevent any disease.
Fights off pathogens that suppress your immune system*

Promotes upper respiratory support from allergic reactions*

Eases congestion for comfortable breathing*

Helps control inflammation that can suppress immunity*

Soothes digestive issues caused by food sensitivities*

Boosts short-chain fatty acids to strengthen gut barrier*

Reduces anxious behaviors that impact overall health negatively*
30 Count / 30 servings

10 Billion CFU

Withstands stomach acids for enhanced bioavailability

Suitable anytime of day, with or without food

Light-blocking CSP-vial with built-in moisture protection

Vegan-friendly capsule
Ombre Probiotics Are Free-From:
Only Immunity-Supporting Ingredients: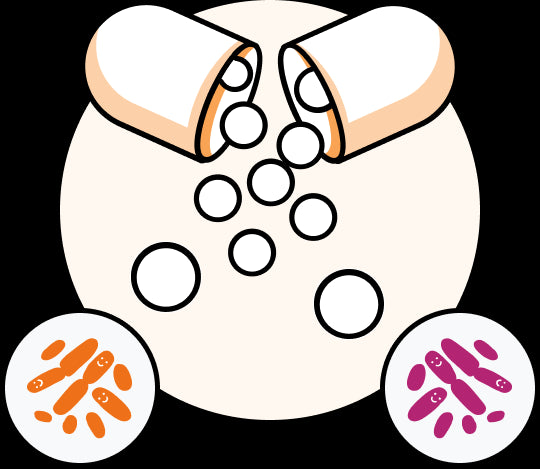 Other Ingredients:

Microcrystalline cellulose

Silicon dioxide

Magnesium stearate
Certifications
All Ombre products are formulated by strictly adhering to industry standards and using the highest quality ingredients.