Why You Will Love Restore 3-Month Supply
Probiotics work best when taken daily and consistently for a minimum of 3 months. Best results are seen at 6 months and following.


Note: Probiotics work to bring balance back to your microbiome. That means clearing out some of the harmful bacteria. As a result, you may experience temporary bloating, mild constipation, or gas during the first few days of use. This is normal and typically subsides within one week.


*These statements have not been evaluated by the Food and Drug Administration. This product is not intended to diagnose, treat, cure, or prevent any disease.
Enhances vaginal health to aid against frequent infections*

Targets pathogens that promote infections*

Eases itchy and redness caused by bacterial imbalances*

Aids the immune system*

Supports fertility*

Establishes and maintains a healthy vaginal pH for daily comfort*

Balances vaginal flora*

Combats imbalances that promote excess vaginal discharge*

Reduces vaginal odors by breaking down biofilms that protect pathogens*
30 Count / 30 servings

10 Billion CFU

Withstands stomach acids for enhanced bioavailability

Suitable anytime of day, with or without food

Light-blocking CSP-vial with built-in moisture protection

Vegan-friendly capsule

Works standalone, or with treatment
Ombre Probiotics Are Free-From:
Only Pathogen-Fighting Ingredients: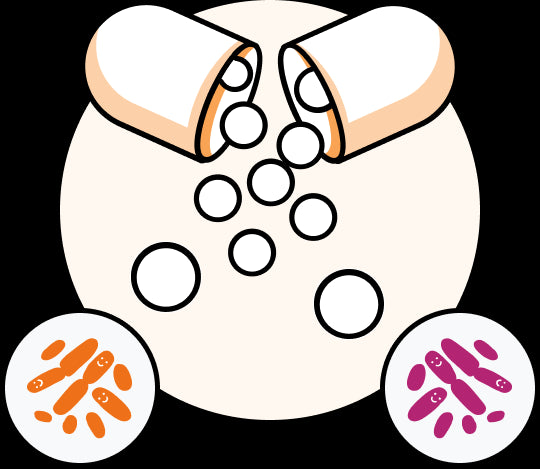 Other Ingredients:

Maltodextrin

Hypromellose (capsule)

Microcrystalline Cellulose

Magnesium Stearate

Titanium Dioxide (color)
Certifications
All Ombre products are formulated by strictly adhering to industry standards and using the highest quality ingredients.