Self-Care, Meet
Science.
Ombre merges science and self-care into a personalized experience. Our easy at-home tests provide you with a quantified view of your unique microbiome. We analyze your microbial DNA to provide evidence-based recommendations on lifestyle, food, and probiotics.
Collect and mail your
fecal sample
Receive Ombre gut microbiome report and food suggestions
Order your
recommended probiotics
Kimberly Griffith, MS HNFM, CNS®
Head of Science
Kimberly Griffith is a Functional Medicine nutritionist who specializes in research of the oral, skin, vaginal, and gut microbiome. Kimberly holds a Masters of Science in Human Nutrition and Functional Medicine, with continual education within microbiome research.
Manoj P. Samanta, PhD
Scientific Research Partner
Manoj P. Samanta, Ph.D., has been a bioinformatics researcher for over 20 years, publishing several papers in Science, Nature, PNAS, and more. Dr. Samanta received his M.S. and Ph.D. from Purdue University, where he conducted research on nanotechnology. He completed his B. Tech. in Electronics at the Indian Institute of Technology.
Liquid error (sections/science-reviews line 1): Could not find asset snippets/product-reviews-yotpo.liquid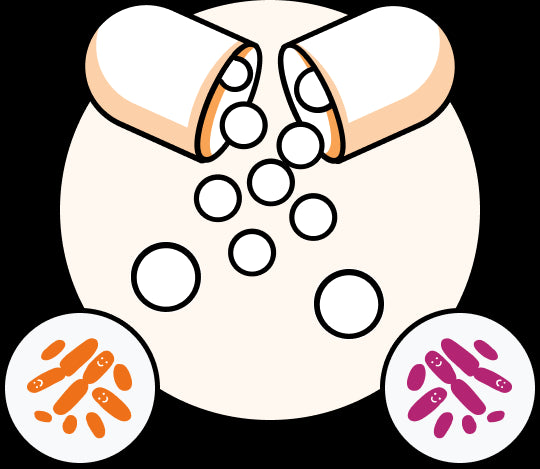 Vegan-friendly hypromellose casing

Optimized to bypass stomach acids

Low-FODMAP compliant
Science-verified strains address your symptoms

Strain-specific bacteria aids diversity

NSF-certified or UL-certified for quality assurance
Ombre Probiotics Are Free-From:
GMOs
Eggs
Nuts
Gluten
Dairy
Soy